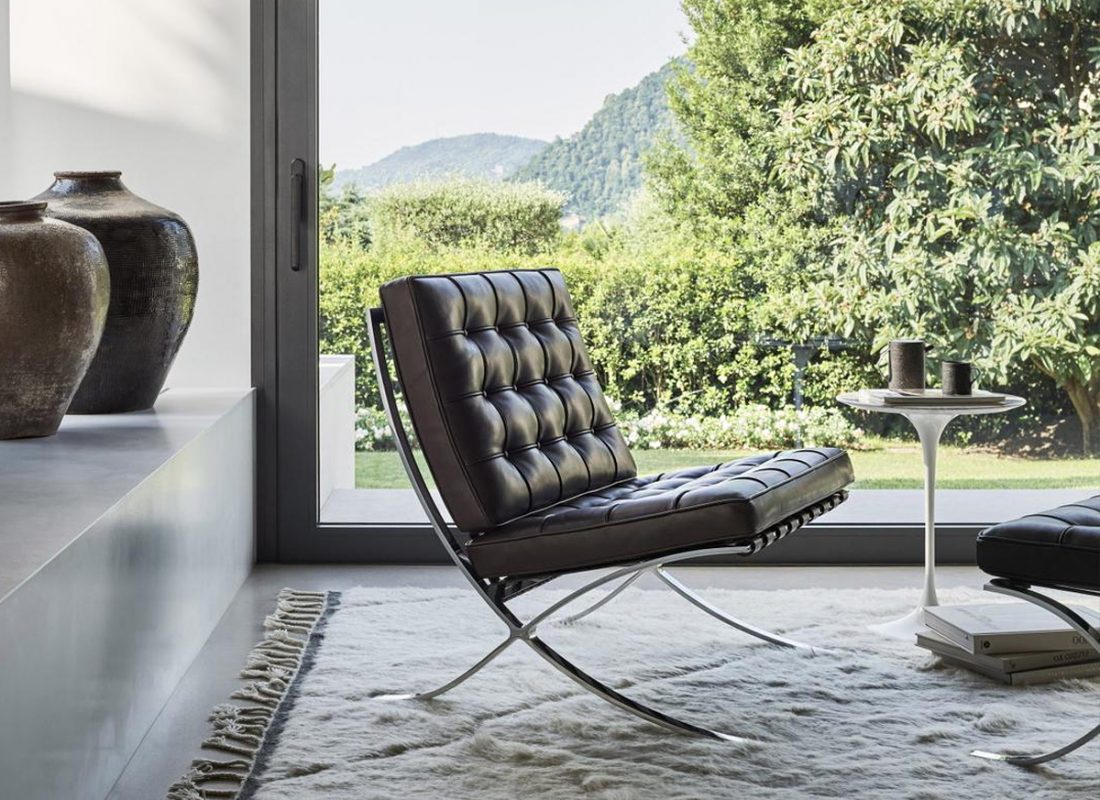 One of the most recognised designs of the 20th century, and an icon of the modernist movement, the Barcelona Chair designed by Ludwig Mies van der Rohe in 1929, exudes a simple elegance that epitomises Mies van der Rohe's most famous maxim "less is more."
Although many architects and furniture designers of the Bauhaus era were intent on providing well-designed homes and impeccably manufactured furnishings for the "common man," the Barcelona chair was an exception. The chair was designed for Spanish Royalty to oversee the opening ceremonies of the International Exposition in Barcelona that year.
The form is thought to be extrapolated from Roman folding chairs known as the Curule chair – upholstered stools used by Roman aristocracy. According to Knoll Inc., despite its industrial appearance the Barcelona chair requires much hand craftsmanship.
Since 1953 Knoll Inc has manufactured the Barcelona Chair in both chrome and stainless steel. The chairs are almost completely hand-crafted and each carries a facsimile of van der Rohe's signature, stamped into its frame.
https://www.knoll.com/product/barcelona-chair
Construction
Upholstered with 40 individual panels.
Individual panels are cut, hand-welted, and hand-tufted with leather buttons produced from a single cowhide.
Upholstery straps are cowhide belting leather.
17 straps are used for cushion support
Frame is polished chrome hand-ground and hand-buffed to a mirror finish.
Upholstery straps attached with aluminum rivets