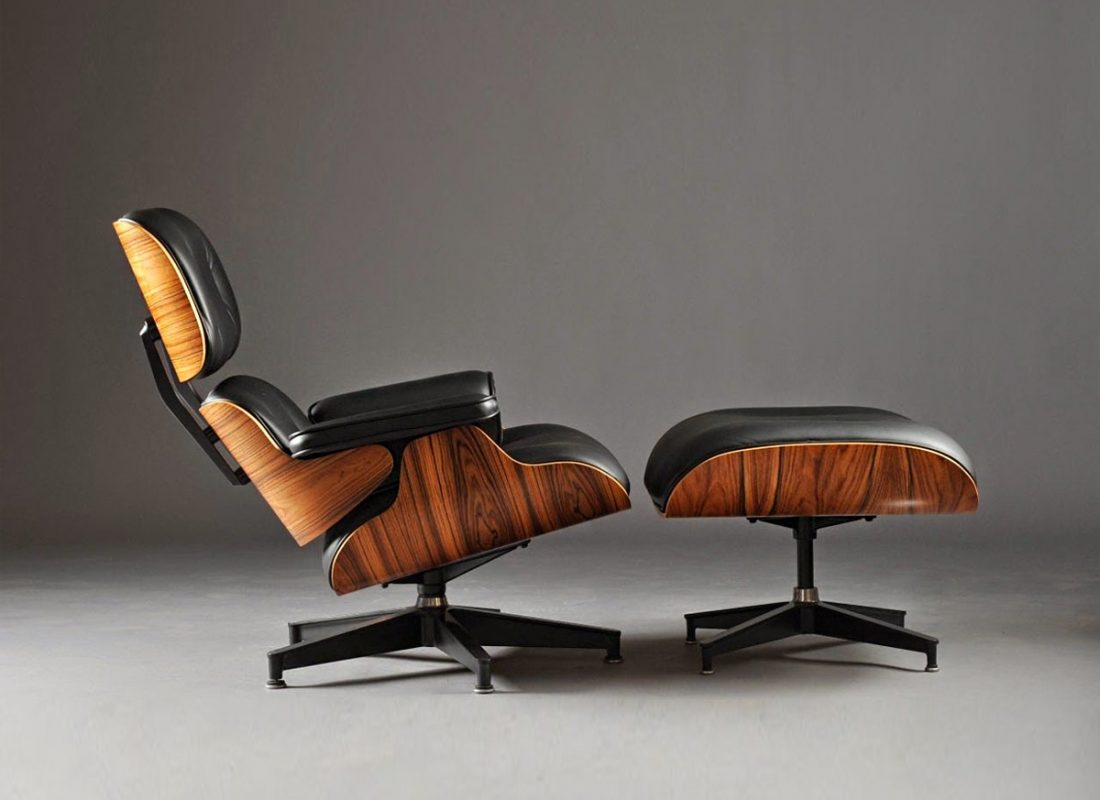 The Eames Lounge Chair is one of the most famous designs in modern furniture. Created in 1956 it's part of the permanent collection at New York's Museum of Modern Art. Officially titled Eames Lounge (670) and Ottoman (671) the chair was designed by Charles and Ray Eames for the Herman Miller furniture company.
Ray Eames remarked in a letter to Charles that the chair looked "comfortable and un-designy". Charles's vision was for a chair with "the warm, receptive look of a well-used first baseman's mitt." The chair is composed of three curved plywood shells covered with veneer: the headrest, the backrest and the seat. The layers are glued together and shaped under heat and pressure. The shells and the seat cushions are essentially of the same shape, and composed of two curved forms interlocking to form a solid mass. The chair back and headrest are identical in proportion, as are the seat and the ottoman.
This design icon is approaching 70 years old, yet looks modern, crisp and timeless. A must have for any design conscious home owner, but beware not all Lounge chairs are the same. You'll pay a premium for quality, but stick to the licensed manufacturers rather than the cheap knock-offs.