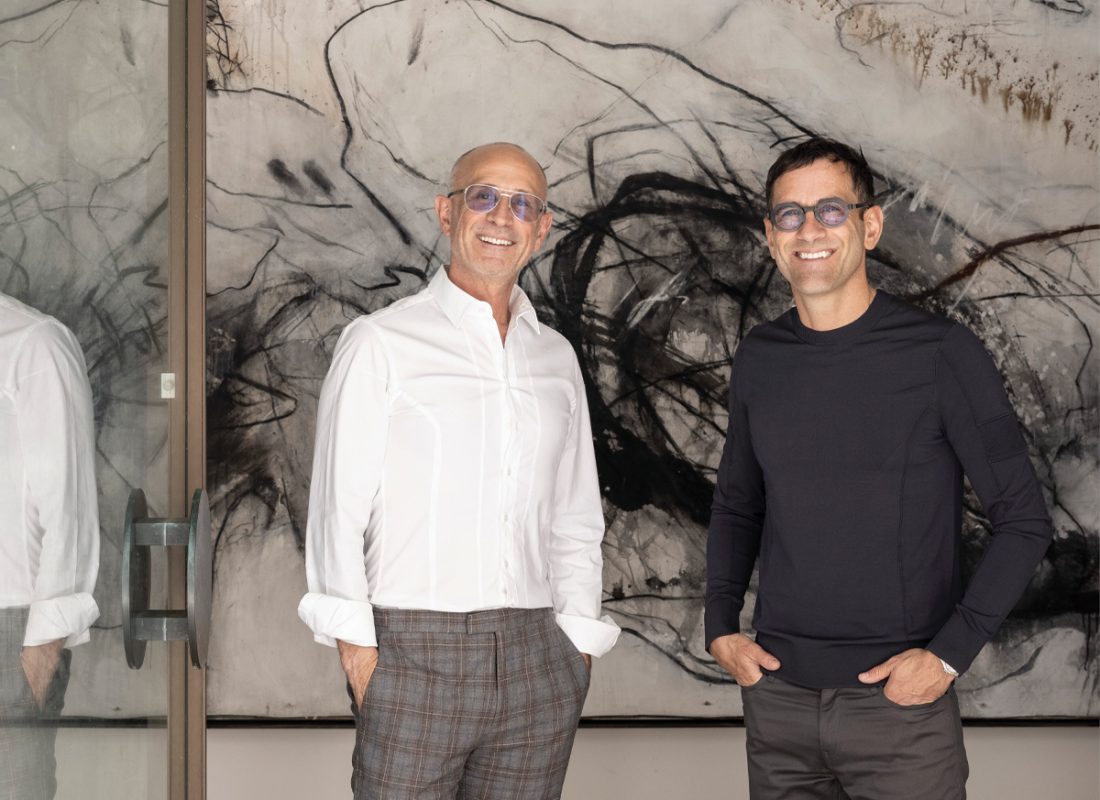 Leading Eastern suburbs luxury real estate duo Mark and Barry Goldman have announced they are making the transition from sales agents to buyer's agents this month. In their final month as senior sales agents with Sydney Sotheby's International Realty, the brothers transacted multiple properties ranging from $6m to $15m, but are stepping out of sales to focus exclusively on buyers.
Goldman Bros – Sydney's Buyer Agents, comprises a team of six who will seek to represent buyers frustrated by a lack of stock in the luxury $5m+ market and the flood of competition. Based in their existing offices on New South Head Road in Double Bay, Goldman Bros will represent private individuals, trusts and family offices seeking to secure Sydney's best-in-class residential properties at the right price.
Mark Goldman said the new business has numerous expats already seeking their services, as well as an existing client base built over more than 20 years.
"Shifting across from selling, with all the relationships, expertise and experience, we stand out as buyer's agents. We have relationships with Sydney agents, understand their processes, and have walked the halls of the most beautiful properties in this market, building relationships with homeowners along the way," Barry Goldman said. "We know that we can help bring ready buyers to agents pre-market, helping them complete deals for their sellers."
"In many ways, this new business is a simplification of what we used to do. Now, we're going to focus on one side of the transaction."
"Buyers outnumber sellers ten-to-one in the market. Properties are being sold before auction, or not making it to market at all, and agents are struggling to handle all the buyer enquiry. We want to bring some balance back for buyers, re-prioritising them in the sales process."
The renowned deal makers are well respected by agents, buyers and sellers alike having run Sotheby's Goldman Brothers team for five years. Prior to that, Barry and Mark were principals at Raine and Horne Double Bay with 70 staff and over 750 investments under management.
"Because we have sold hundreds of eastern suburbs prestige property, we also have strong connections with many homeowners and will be able to refer sales opportunities to agents," Barry Goldman added, "We won't be competition to real estate agents anymore, we'll be allies in getting property and buyers connected efficiently, creating more opportunities for sellers and agents."
"For agents, we are committed to providing transparent feedback from buyers, completing deals efficiently, and delivering high quality referrals. Plus, we know so many of the luxury homeowners in the east we can help agents bring unsigned properties to market based on the taste of our buyers."
Barry and Mark will be meeting with agents across the eastern suburbs in the coming weeks to access their off-market properties and connect ready buyers.
Call Barry, Mark and the Goldman Bros team on: +61 2 8000 6300