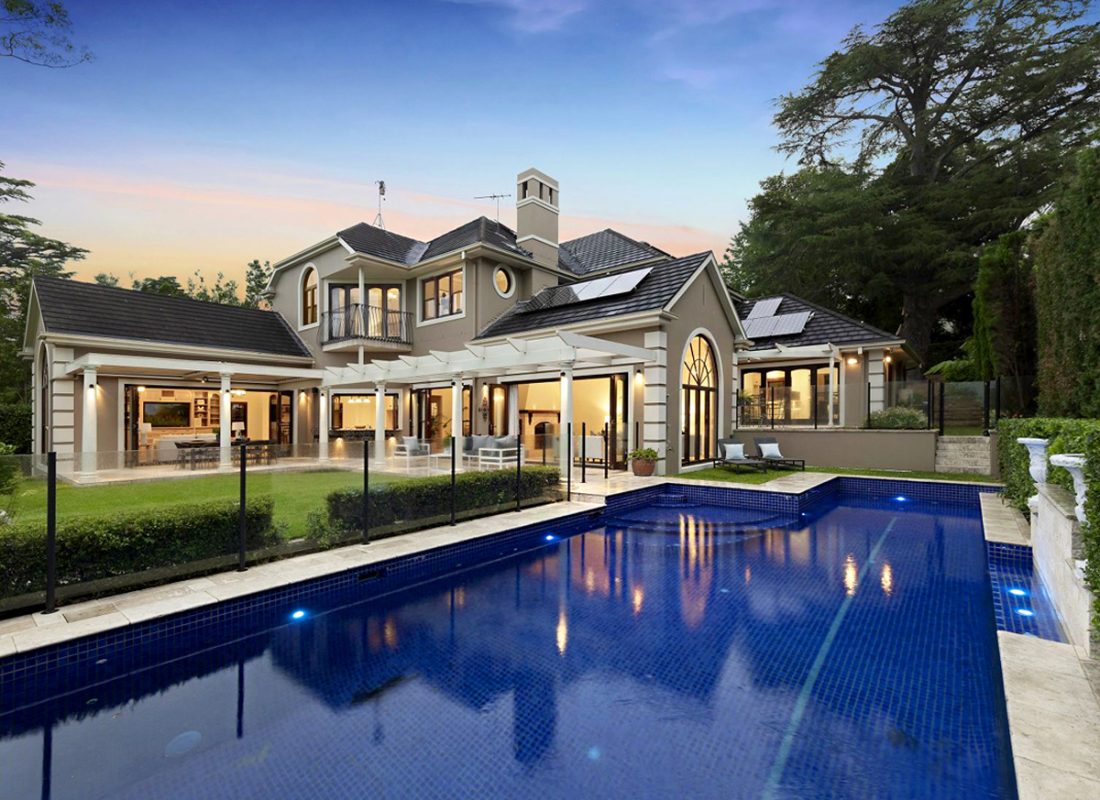 There're so many great reasons to consider Sydney's Upper North Shore when buying your next home. Families from all over Sydney and from overseas are moving to the leafy, prestige suburbs approximately 30 minutes North of the CBD. And not just because of the increased purchasing power of their budget.
Our Upper North Shore experts explain why it's a great place to buy.
Prior to establishing themselves as buyer's agents at Goldman Bros, Ben Cohen and Spencer Tsang built an enviable reputation as one of the leading prestige real estate sales teams on Sydney's Upper North Shore. Recognised experts, Ben and Spencer explain why buyers are so attracted to the the area.
An Overview of the Area
Sydney's Upper north Shore boasts a range of architecturally designed and heritage listed homes, with the blue-ribbon streets protected by Heritage Conservation zoning. Some of the property specific features that attract prestige buyers include substantial land sizes, full sized tennis courts and houses with architectural significance, and character features. As well these impressive draw-cards, there are a number of other benefits to living on the Upper North Shore, including; great schools, vibrant community, transport links, strong capital growth and value for money.
High Quality Schooling
The Upper North Shore is renowned for its top-quality schools, both public and private. Many of the country's most prestigious educational institutions, including selective high schools are located across the Upper North Shore. Interestingly, over 80% of purchasers that have transacted with us as sales agents have been young families moving to the Upper North Shore to access this schooling network, the majority of which are relocating from the Lower North Shore.
Strong Community & Amenities
The Upper North Shore boasts a strong sense of community and a range of amenities. The suburbs often have well-established shopping precincts, cafes, restaurants, and local services, providing convenience and a vibrant social scene. Recently completed development includes Lindfield's Village Green and development currently under construction includes Lindfield Village Hub, one of the largest urban renewal projects that Ku-Ring-Gai Council has undertaken in its 100-year history.  Additionally, there are numerous recreational facilities, sports clubs, and outdoor spaces, making it an attractive area for families and individuals seeking a well-rounded lifestyle.
Transport Accessibility
The Upper North Shore offers convenient transport options, including multiple train stations along the North Shore line. This not only provides easy access to the Sydney CBD and other parts of the city however it also ensures easy access for school children to get to and from their respective schools. Additionally, major arterial roads and highways connect the area to different parts of Sydney, ensuring smooth commuting for residents.
Prestige Property
The Upper North Shore features a range of prestigious properties, including Historical estates, architecturally designed homes, and newly built luxury residences. Generally, the properties with the highest capital growth are located within Heritage Conservation areas. The majority of these homes were constructed between 1900 – 1920 and are located on significant parcels of land ranging from 1000 SQM – 4000 SQM in some suburbs. The purpose of the Conservation area is to preserve the architectural beauty of these larger estates and to avoid subdivision. One of the key reasons that these properties will see greater capital growth is due to their proximity to train stations. When originally constructed, it was critical for the residents of these homes to build their homes around the train station for convenient access into the city. In addition to this, the Conversation restrictions provide security to incoming residents that the streetscape will forever remain the same.
Strong Capital Growth
The Upper North Shore has historically shown resilience in its property market, with consistent demand and value appreciation over time. This is due to a combination of factors including longer than average tenure resulting in lower turnover, increasing international interest from both expats and migrants due to schooling requirements and more recently, the attraction to larger homes and larger parcels of land succeeding the COVID-19 pandemic. Over and above this, a number of buyers who are investing in the Upper North Shore prestige market are mostly cash buyers, meaning that the general restrictions of interest rate rises are felt considerably less by these buyers.
A Desirable Location with Natural Beauty
The Upper North Shore is known for its leafy and picturesque suburbs, offering a tranquil and family-friendly environment. The area is characterised by beautiful parks, bushland reserves, and a pleasant suburban atmosphere. It attracts buyers seeking a peaceful and prestigious lifestyle while still being within easy commuting distance of the Sydney CBD and offering residents opportunities for outdoor activities including bushwalking, cycling, and picnicking.
Value For Money
Despite its strong capital growth, the Upper North Shore offers good value for buyers when considering purchasing in other parts of Sydney such as the Lower North Shore and Eastern Suburbs, which generally command a premium due to their vibrant lifestyle amenities, extravagant views and proximity to beaches and Sydney harbour.
Over the last 5 years Sydney's Upper North Shore has experienced a tremendous surge in popularity among both local and international buyers. Given the relatively high level of competition, particularly for prestige properties, it is advisable to conduct thorough research and seek guidance from an expert prior to your purchase. If you require further information about purchasing property on Sydney's Upper North Shore, please do not hesitate to contact our prestige property experts, who are always ready to assist you.
Ben Cohen
Director & Buyers Agent
Goldman Bros – Sydney North
Call: +61 400 501 544