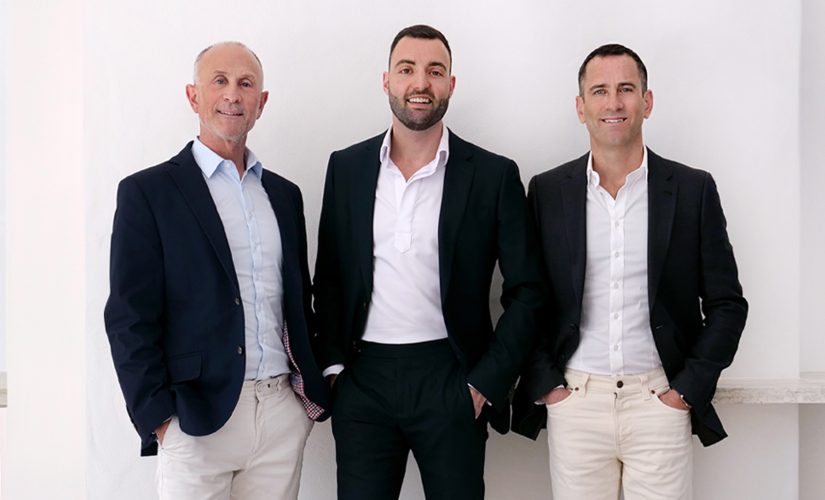 Ben Cohen, one of Sydney's most successful and high-profile real estate agents has announced that he will be partnering with the exclusive Sydney Buyer's Agency, Goldman Bros.
Ben Cohen, known for his expertise in the prestige residential property market has achieved remarkable sales on Sydney's North Shore, totalling over $330 million in recent years (impressively nearly 40% of his sales broke local price records). His outstanding track record led the Daily Telegraph to recognise him as one of Greater Sydney's top 15 real estate professionals.
Ben sees the strategic move from real estate sales to buying as a genuine opportunity to add value to discerning purchasers struggling to secure high-end residential property. By partnering with renowned buyer's agency Goldman Bros, he intends to reset the benchmark for how buyer services are delivered on Sydney's North Shore.
"I've been selling prestige real estate on Sydney's North Shore for 5 years, and even today I'm working with buyers who have been missing out on properties for longer than I've been selling in the area," said Mr Cohen.
Agency directors Mark and Barry Goldman expressed their enthusiasm in welcoming Ben Cohen to the agency. Mr Cohen initially embarked on his career with Goldman Bros in 2016, working in their real estate sales team at Raine & Horne and then Sydney Sotheby's International Realty.
"Ben has proven himself to be a top performer. He understands luxury residential property and has an intimate knowledge of Sydney's North Shore real estate market. This places Ben in a unique position to provide superior services to his clients, and moving forward we look forward to partnering with him." Mark Goldman commented.
When asked about the need for a sophisticated buyer's agency service on Sydney's North Shore Ben Cohen went on to say:
"Many buyers are not missing out because they can't afford the properties. They're missing out because they either don't have the market knowledge to assess whether they're buying at fair-value, or they lack the skills to effectively negotiate with the real estate agent in a process that is designed to maximise the sale price for the vendor. When you consider the cost of inaction, it can equate to millions of dollars of capital growth. Something I've seen happen in my own experience with properties I've sold and then re-sold a short time later".
Barry Goldman, shares a similar assessment, suggesting;
"the North Shore is desperate for a Buyer's Agent that can assume the role of trusted advisor; one with genuine and widely recognised sales experience, unmatched market knowledge and strong industry relationships that permits access to all properties, including those that do not get listed."
With over twenty-five years of industry experience, Mark & Barry Goldman have built a team with an enviable reputation for acquiring exceptional residential property in Sydney's most desirable locations.
In the coming months, Ben Cohen will work diligently to expand the Goldman Bros brand and establish offices in both Sydney's Upper and Lower North Shore.
For more information, please contact:
Ben Cohen
Phone: 0400 501 544
Email: ben@goldmanbros.com.au
——————————
For more information and additional news content visit Goldman Bros:
Why Buyers Need Their Own Agent
https://goldmanbros.com.au/why-buyers-need-their-own-agent/ 
Top Sotheby's Sales Team Launch Buyers Agency
https://goldmanbros.com.au/top-sothebys-agents-launch-buyers-agency/