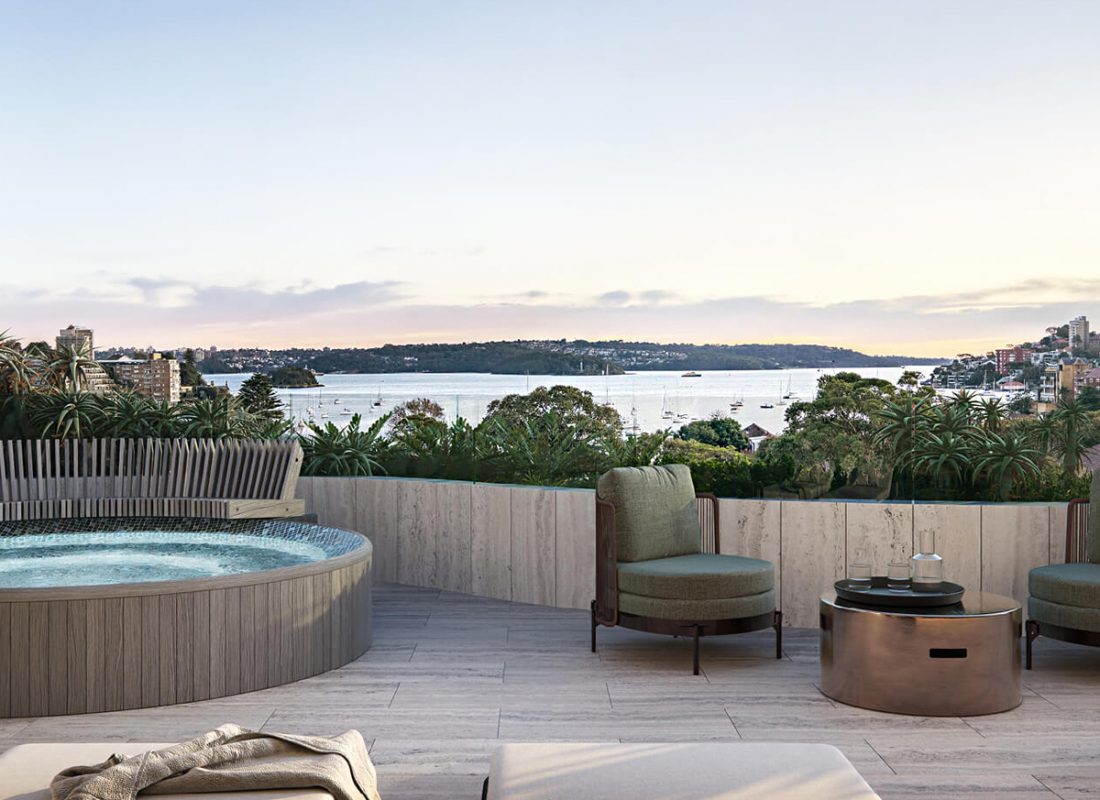 After viewing the designs, marketing and the display apartment we can see why many believe Ode on the corner of Cross Street and Transvaal Avenue in Double Bay will set the benchmark for lux apartment living in Sydney's East.
"It looks like a beautiful development and it's location in the heart of Double Bay will have definite appeal. The developers have a great reputation and have assembled a top-flight team to realise their vision", says Barry Goldman, director of Goldman Bros. "I can see that Ode will have broad appeal, but especially to those seeking to downsize from larger family homes and estates".
Luigi Rosselli Architect
According to Luigi Rosselli, Ode's architect "The design echoes the modernist architectural style of Oscar Niemeyer, Gio Ponti – a positive, optimistic response to the global re-emergence into the 1950s. I feel, post-pandemic, that it's the perfect opportunity to revive their joyful approach, boldly embracing innovation and asymmetry in the fusing of organic shapes, geometric forms and sinuous lines."
Inside, Alwill Interiors has used a rich selection of materials that celebrates pattern, texture and tone.
"We used a classic neutral palette throughout the building, punctuated by jewel-box moments in lush green plantings, stunning artworks and onyx and brass elements to show you've arrived somewhere exceptional," says interior architect Romaine Alwill.
To find out more contact Brad Caldwell-Eyles at 1st City Group: 0414 246 625
Developer: Topspring Australia⁠
Design Architect: Luigi Rosselli
Project Architect: Riccardo Adirosi, Evan Howard
Interior Design: Alwill Interior
Real Estate Agent: Brad Cadwell-Eyles 0414 246 625
Photos – https://odedoublebay.com.au