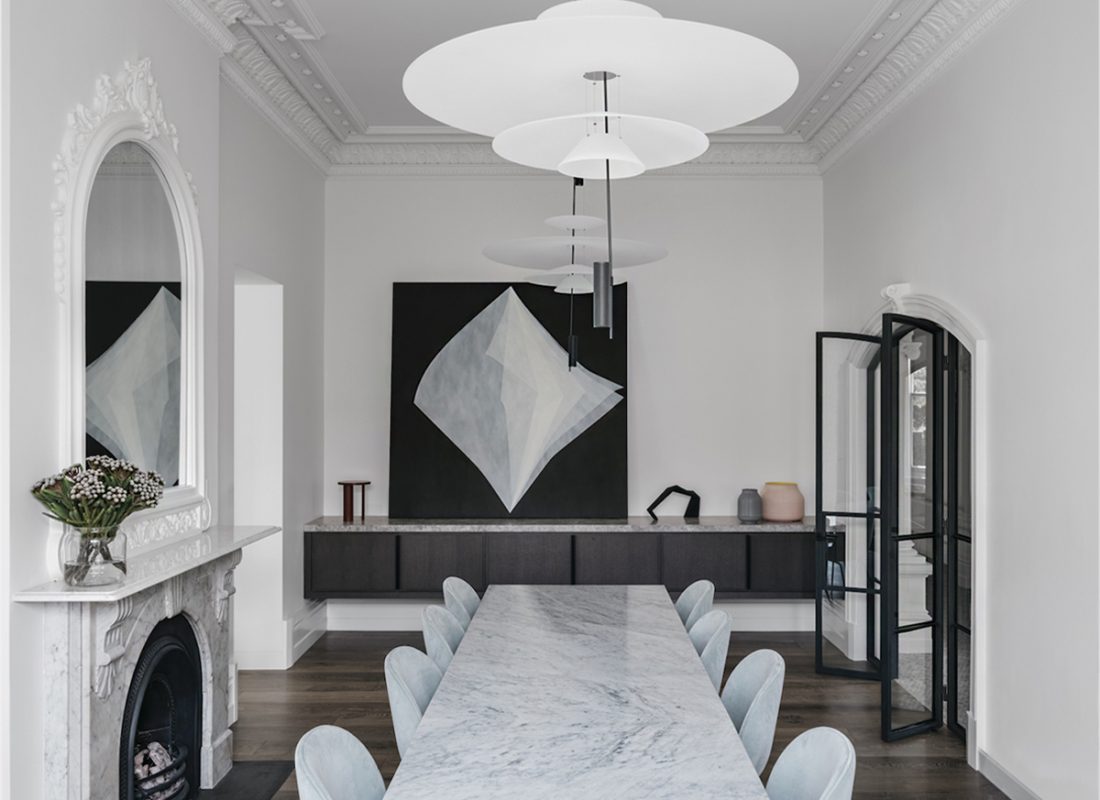 Renovating a heritage home requires great finesse. Architects and designers need both a bold vision and a lightness of touch, with coveted period details needing to feature alongside our requirements for modern living and desire for contemporary finishes.
Robson Rak
Melbourne duo, Kathryn Robson and her husband Chris Rak from Robson Rak have carved a niche resurrecting centuries-old buildings and turning them into contemporary family homes. With an eye for detail and a penchant for using natural materials, the team have a way of recognising a heritage home's original design intent without compromising character and charm.
"We recognise the beauty in heritage homes, but we also acknowledge their shortfalls. They were designed in very different eras to ours so we're not afraid to replan spaces and discreetly bring the home up to the technological expectations of a home in 2022." – Kathryn Robson.
As we commented in a recent article on this site, a stunning semi-detached, heritage terrace in Edgecliff sold under the hammer this month for $10.2 million. The home was beautifully redesigned and brought into the 21st century prior to sale, but we are sure the new owners will use specialist architects and designers to reimagine their new home.
> Edgecliff Terrace Sells for $10.2 Million
Read the full Est Living Magazine Interview with Robson Rak:
https://www.estliving.com/interview-kathryn-robson-chris-rak/